THE HAPPY AT WORK APPROACH
Services
Why is it important to be happy at work?
Do you know how much time you spend at work during your lifetime? Work takes up a third of our lives. As an adult, you spend more time working than any other activity, apart from sleeping… So don't waste that time! Make the most of it and take the path to greater well-being at work.
Many studies have shown that motivation and well-being at work:
Are sources of creativity and productivity
Make businesses more competitive
Give individuals greater vitality and energy
Help us to achieve a better quality of life more generally
Taking the path to well-being at work means…
Less burnout
Reduced employee turnover
Improved resilience and understanding
Better sales
Greater job security
(Source: 2005 study by Sonja Lyubomirsky)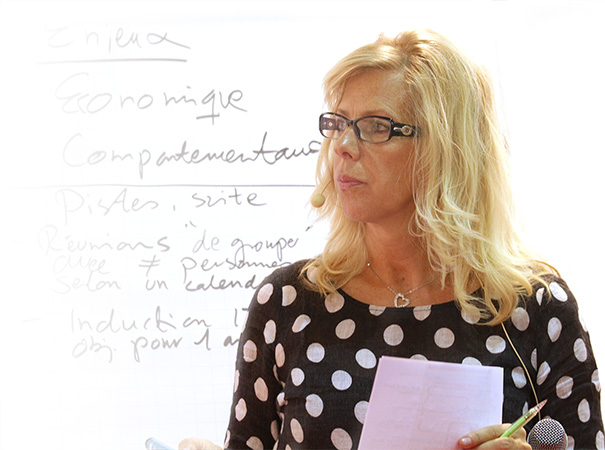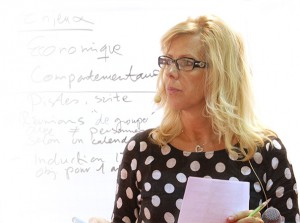 At Happy at Work, we take an action-focused approach that incorporates a number of concepts and practical tools, including:
Concepts
– Positive psychology
– Lean management and agility
– Collective intelligence
– Emotional intelligence
– Mindfulness
– A range of Scandinavian concepts
Tools
– MBTI®
– Belbin Team Roles®
– De Bono problem-solving techniques®
– Situational leadership®
– The Strong Interest Inventory®
– Prosci Change Management Methodology®

Coaching
How can we remain grounded, confident and efficient in an increasingly complex and changing world?
Coaching helps to develop your self-leadership, resilience and potential, ensuring that you can perform well for the long-term.

Career transition
How should you position yourself on the jobs market? What direction should you take and how can you market yourself effectively?
Our career development programmes can help you to take stock of your progress so far and choose the right path to boost your career.

Workshops
We've discovered the secret of keeping people happy, engaged and efficient at work! Our interactive workshops cover a range of themes, are packed with practical exercises and provide tools to improve resilience and guarantee long-term performance.

Motivational Talks
Need to energise your teams? Why not call on Happy at Work for an inspiring one to two-hour talk?

Returning to work
Do you need help preparing for a smooth return to work after experiencing burnout or health problems? « No one can change the direction of the wind, but we can always learn to adjust our sails » Happy at Work offers personalised support to help you bounce back.