The impact of happiness
Each of us is motivated by the positive transformation of the world and convinced by the impact of happiness on work performance.
We combine our professional backgrounds and sensitivities to provide the most appropriate support for each situation.
We ensure that our impact is measured in terms of added value for individuals, companies and society in general.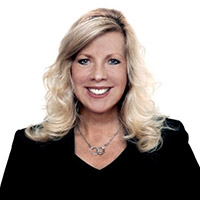 ---
Annika makes people happy at work since over 13 years! A pioneer in the field of workplace well-being, Annika founded Happy at Work in 2008. She inspires individuals and teams through her coaching, conferences and trainings in companies such as Novartis, Deloitte, JP Morgan, Scandinavian Airlines, FIBA, Adecco and many others around the world.
Originally from Sweden and an expert in happiness, leadership, multicultural interpersonal communication and emotional intelligence, Annika has more than 15 years of experience in various management positions within the Danone group.
For Annika, happiness at work is not a luxury. It is essential to our success and to the sustainable performance of organizations.
—
Holder of a Master's Degree in Marketing, Certified Coach, NLP Practitioner, Certified MBTI®, Belbin®, Prosci change management, Mindful Self-Compassion.
—
Happiness is a manner. And manners can be learned.

– Matthieu Ricard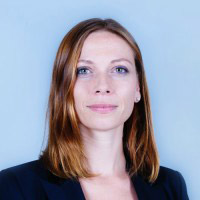 ---
After 10 years of professional experience in the banking sector and international NGOs, Sophie decided to put her analytical and communication skills as well as her interpersonal skills at the service of individuals and organizations seeking a happy professional life in line with their values.
Coach and consultant for Happy at Work, her approach invites introspection and action, towards a serene and fulfilling professional life.
For Sophie, happiness at work is the meeting of an enthusiastic, productive and creative team of managers who respect and value the accomplishments of each individual and of clear objectives aligned with the company's values.
The hunt for happiness is open every morning.
– Stendhal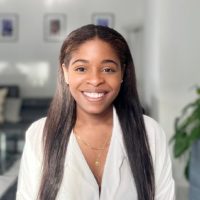 Communication & Digital Marketing Manager Junior 
---
Freshly graduated in the field of public relations and communication, Andréa joined the Happy at Work team in February 2020 as Communication & Digital Marketing Manager Junior .
Her theoretical knowledge enriched by her professional experiences in press relations and communication agencies in Paris and Geneva allows her to offer relevant and original content.
For Andréa, happiness at work is to be able to collaborate within an ambitious, creative and respectful team, which combines all its efforts to satisfy the needs of its customers.
Happiness at work is forgetting where we are and thinking about what we learn and bring.
– Patrick Louis Richard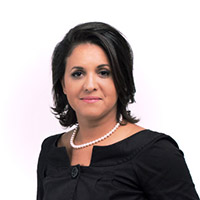 Coach and Project & Business Development Coordinator
---
With 15 years of experience in retail sales, including 8 years as Team Manager within Swatch Group, world leader in the luxury industry, Nourelhouda has learned how to motivate teams and grow individuals in the service of the prestigious brands they represent.
A true ambassador for the company that employs her, a natural conductor, she pays particular attention to the "employee experience", the keystone of any exceptional "customer experience".
ICI certified coach , Nourelhouda joined Happy at Work in January 2020 as a coach and project & business development coordinator.
Her professional experience and talent for human relations are a great asset for Happy at Work and each of our clients.
For Nourelhouda, altruism is an essential key to happiness at work.
"It is happiness that creates performance, not the other way around"
– Yannick Noah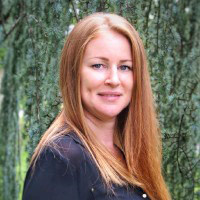 ---
HR generalist with a federal diploma, responsible for recruiting and training apprentices for 7 years in service companies in Geneva, Emmanuelle has an excellent knowledge of the business world, its specificities and the daily challenges of the employer-employee relationship.
An IDC/ Eduqua certified coach, Emmanuelle joined Happy at Work in 2019 as a Coach and Consultant. She accompanies you in the discovery of your resources and the development of your potential, as well as in your job search processes.
For Emmanuelle, happiness at work is a key element in the long-term success of a company and society as a whole. It benefits everyone, so why deprive yourself of it?
When nothing is certain… Everything is possible!
– Margaret Drabble
ALL
TOGETHER
WE MAKE
A HAPPY TEAM